Team Bio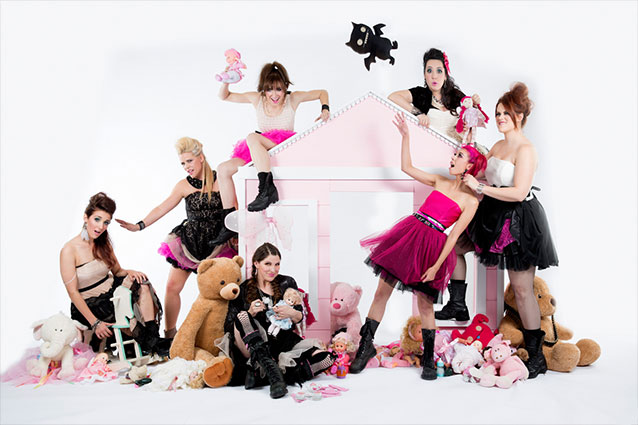 frag /frag/ n. & v. · n. 1 number of kills. 2 a fragmentation grenade. · v. 1 to eliminate other players in multiplayer shooters (fragging).

rag·doll physics /ragdol fiziks/ n. 1 a program allowing videogame characters to react with realistic body and skeletal physics.

frag·doll /fragdol/ n. 1 a gamer girl with the skills to dominate in multiplayer shooters. 2 an unabashedly geeky female who is proud to love games and geek culture.
T
he Frag Dolls are consummate puppet masters in the virtual world. Famous tacticians with voracious appetites for digital domination, these femme fatales operate with a powerful and broad skill set. As formidable opponents and invaluable allies, the Frag Dolls are widely acknowledged as the gaming industry's triple-threat by delivering an intimidating combination of (s)kill, intelligence and marketing savvy that is unmatched on this planet or any other.
The Frag Dolls made history by being first all-female team to take rank #1 at a professional LAN tournament (CPL)!
As diverse as the game types that they play, these girls are united by a fire-driven desire to strive for perfection in all of their endeavors. This team of professional gamers with its rotating roster remains consistent in this one theme, Frag Dolls are passionate competitive gamers that will continue to dominate and inspire. While the intangible outland of the internet is explored like a wild frontier and social media undulates like a curious creature with promise of glorious evolution, the Frag Dolls seek to tame and utilize both for their purpose:  to multiply the ranks of women in the video game industry and to promote gaming as a welcoming and joyful venture for all.